NEWS last updated 2.7.2021
¥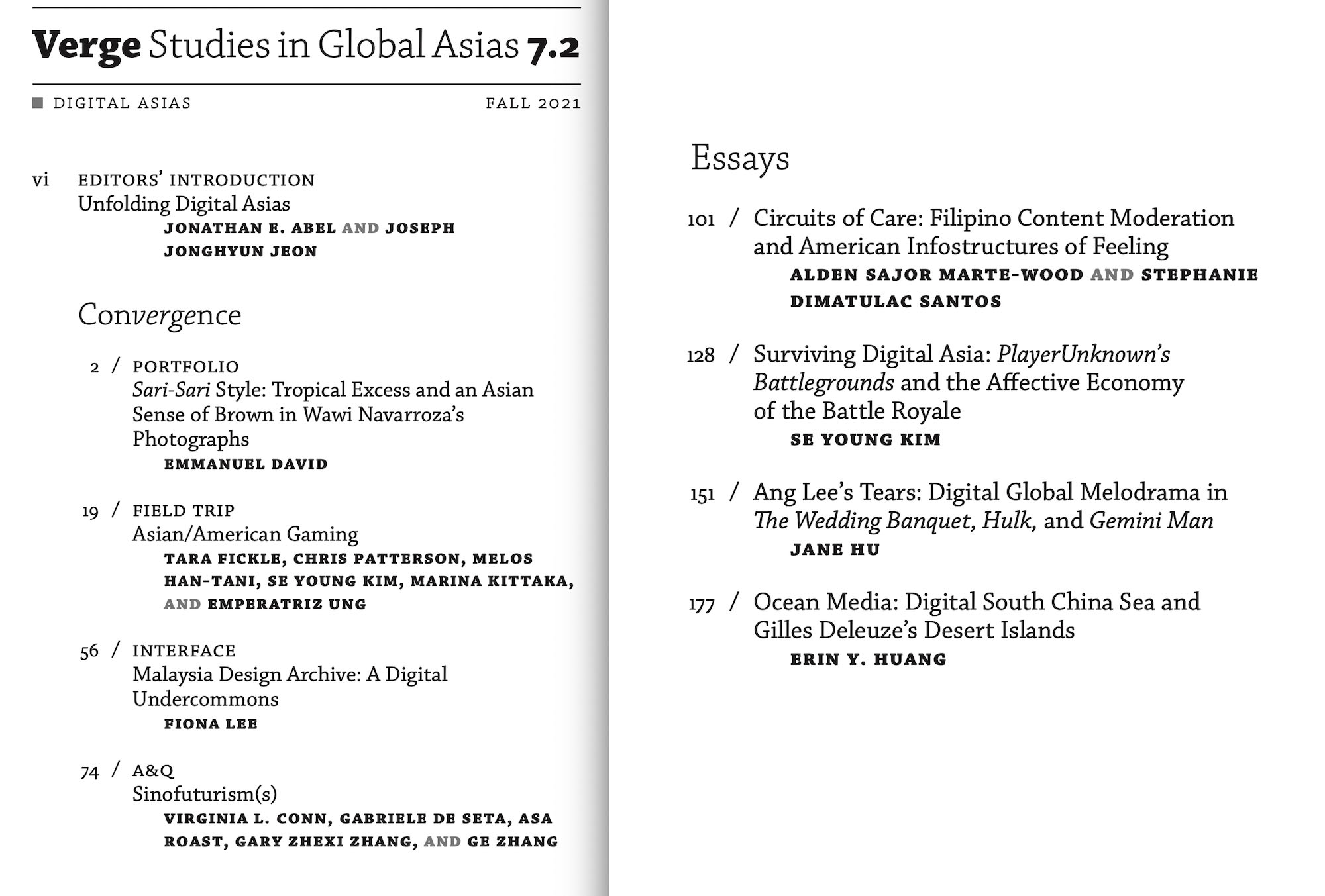 My first journal contribution, a text on Sinofuturism as a diaspora art in recent contemporary art, is out now in Verge Journal of Global Asias. Thanks to Virginia L. Conn and Gabriel de Seta for the invitation!
¥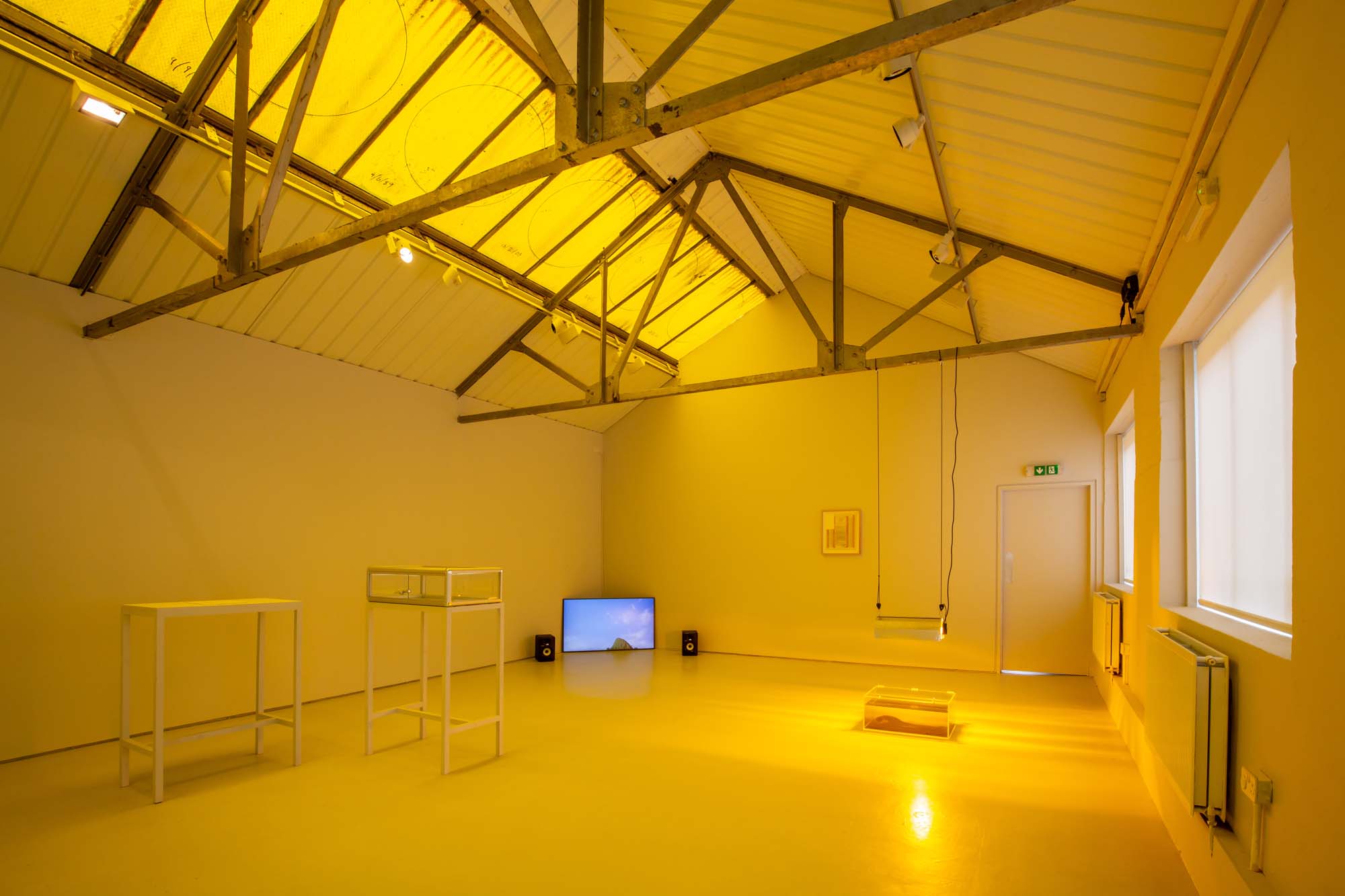 I will be in conversation with Bahar Noorizadeh of Weird Economies as part of the closing of Cycle 25 at Bloc Projects. If you can't make it to Sheffield, see here for a PDF of documentation and info on the show.
¥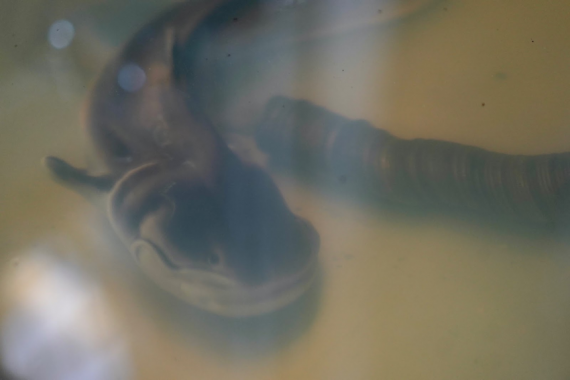 My solo show, Cycle 25, opens at Bloc Projects in Sheffield on June 4th. It features scam sovereignties and financial fictions. Here's the announcement!
¥
Here is an announcement for fud, a longterm project commissioned in late 2019 with Arts Catalyst and Bloc Projects, which will begin on October 16th with an online digital work made in collaboration with Agnes Cameron.
¥
I contributed a short "proposition" as part of Arts Catalyst's response to the Journal of Visual Culture and Harun Farocki Institute's lockdown series, here.
¥
Frieze essay on consensual fictions (via Goldin+Senneby, Lorraine Daston, Ana Soto, Sean Raspet/Shengping Zheng, Theo Colborn, Hannah Landecker and Cooking Sections)
here
.
¥
Parasite (物流) is part of a group show curated by Sam Qian 钱诗怡 at Ming Contemporary Art Museum in Shanghai. Details here.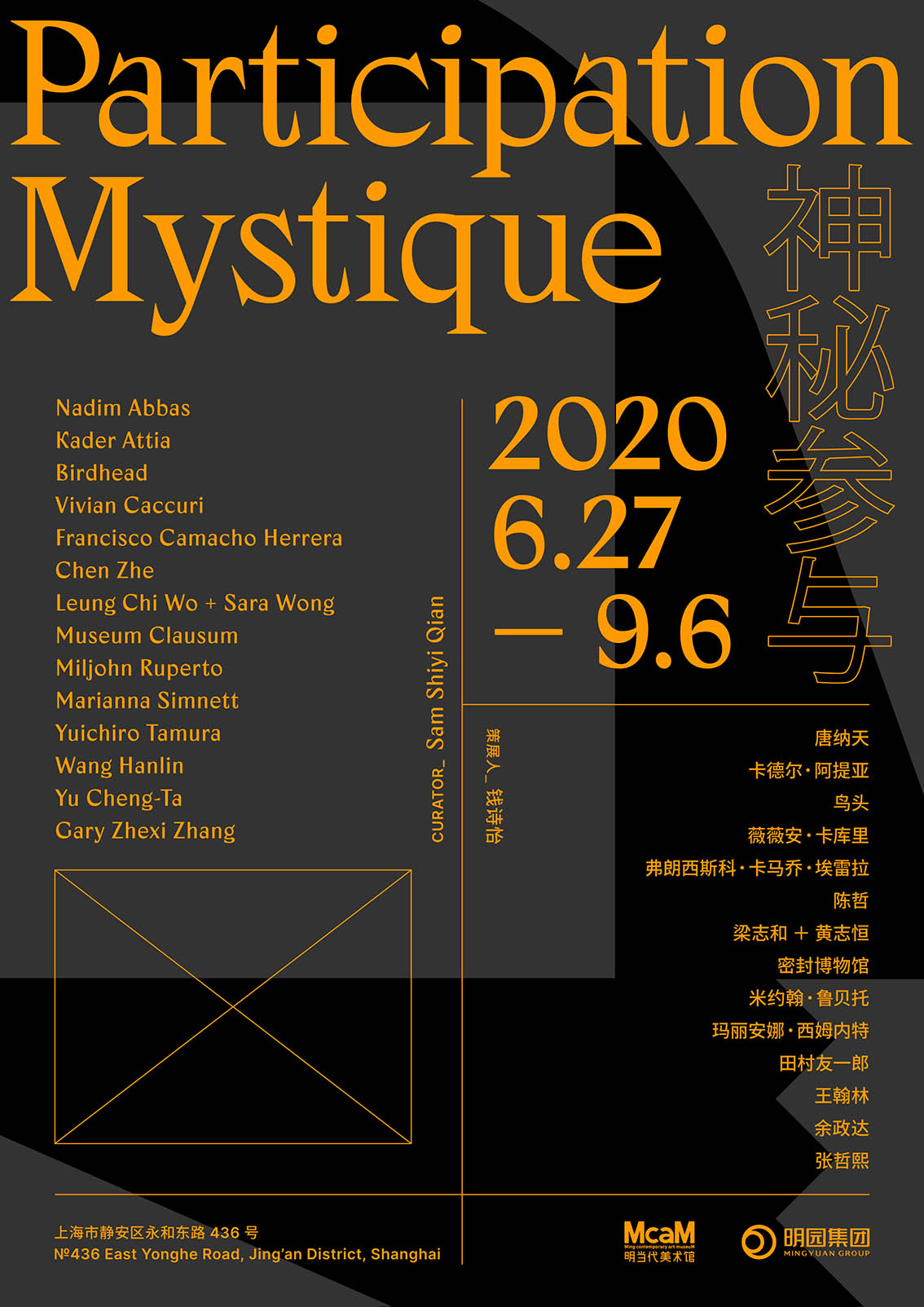 ¥
I wrote a few things recently! Here is a cover essay for Artreview about uneasy collaborations and collusions between art, science and industry (not a huge fan of their headline tbh, but gotta sell mags). Here is an quick piece on Jenna Sutela for SLEEK mag. Apparently not online yet is a piece about catastrophe insurance (my current longrunning research project) for Gaia Art Foundation and here is a intro to Mathieu Gafsou's H+ project for FOAM. Also upcoming is an essay for the next issue of Frieze on artistic parafictions and a short paper for VERGE journal on Sinofuturism (on the invitation of Virginia and Gabriele).
¥
Daphne Dragona wrote about Permaculture Networks, a project Agnes Cameronand I did a few months ago, for Transmediale's 2020 publication. It's on PDF and print on demand, via the Institute of Network Cultures, here. The work will also be on show soon at Schloss Solitude's project space in Stuttgart.
¥
I made a little online slideshow for the great petrol stations that agnes cameron, michael schramm and I saw in Nablus, Palestine last summer. You can see them here.
¥
Foreign Objects website is live!
¥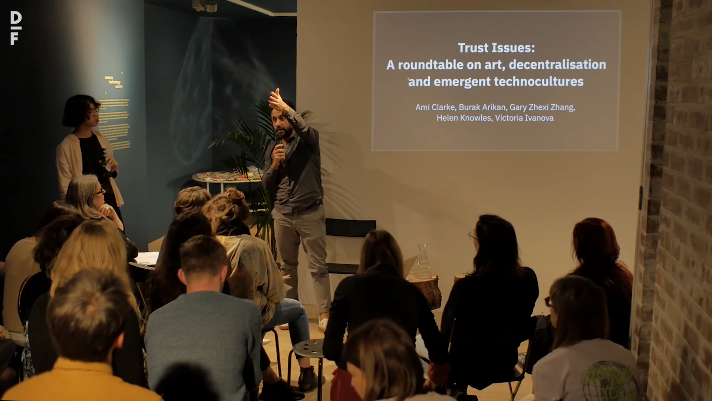 Back in October, Burak Arikan and I organised an event at Delfina Foundation called "Trust Issues: A Roundtable on art, decentralisation and emergent technocultures", featuring presentations by Helen Knowles, Victoria Ivanova, Ami Clarke as well as ourselves. You can see the details and full video documentation here.
Thanks to Helen Gale for the documentation, Salik Ansari for the title and Delfina Foundation for bringing it all together.
¥
I did a podcast with ArtAsiaPacific on the Nam June Paik retrospective at Tate Modern, and on my own work. I can't really bear listening to my own voice but if you like you can here my convo with Ned Carter-Miles here.
¥
Wrote a quick column about a whistleblowing and the end of the decade for Frieze here.
¥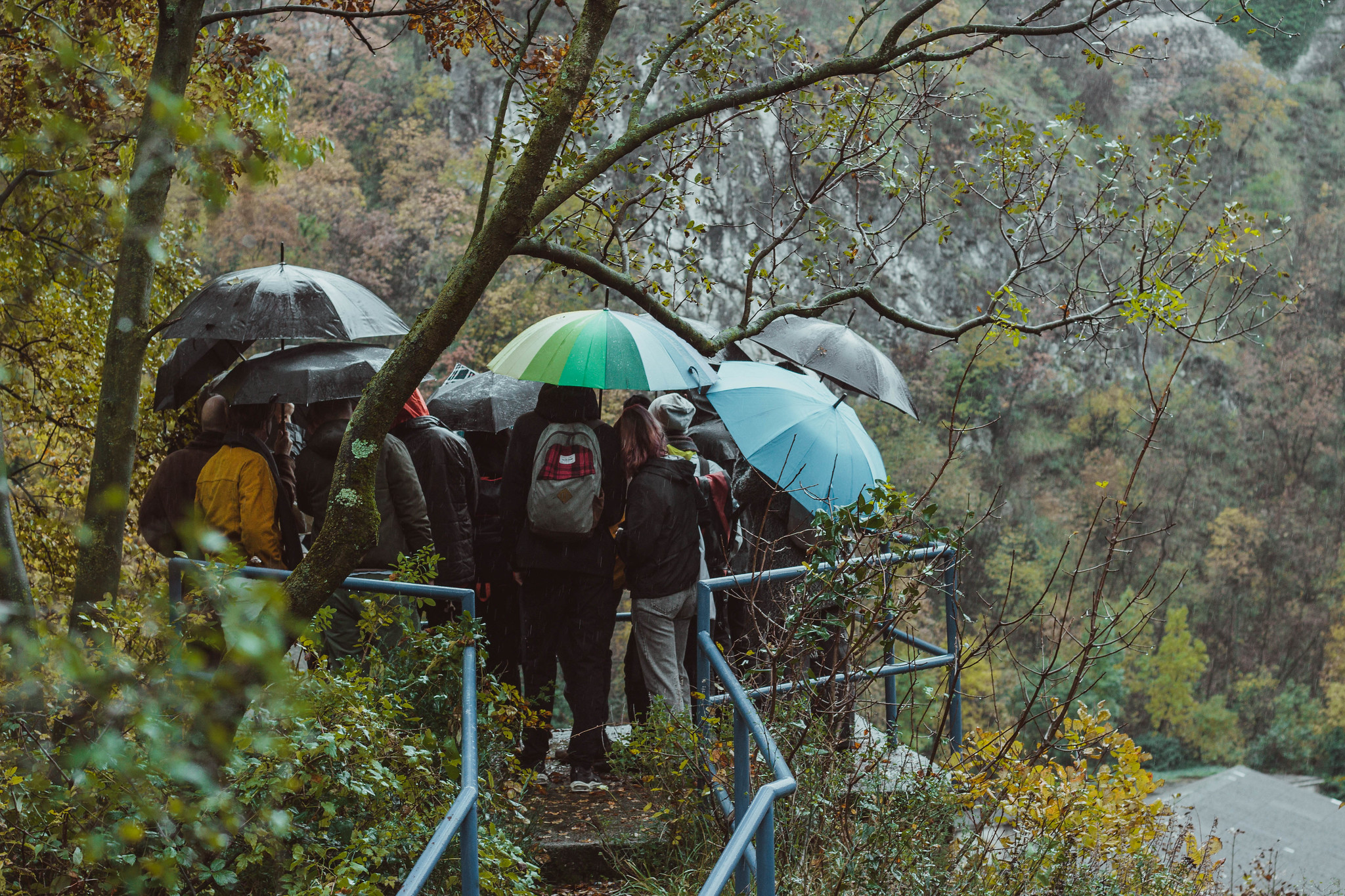 Deep thanks to Nikola Bojic for organising the "Terra Effluviens: Lost Diagrams of the Anthropocene" seminar in Rijeka Nov 19-22nd, for an intense week together with some amazing interdisciplinary researchers. Exhibition/book to come during Rijeka 2020.
¥
Sneak preview of a book I designed/co-edited in the summer for Sakiya's first two years.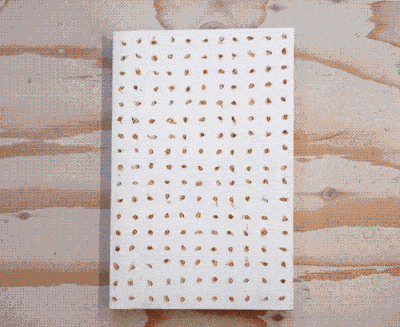 ¥
New "Utopias" issue of AIGA Eye on Design just came out including a piece I wrote on d-web and Mindy on her cyberfeminist index.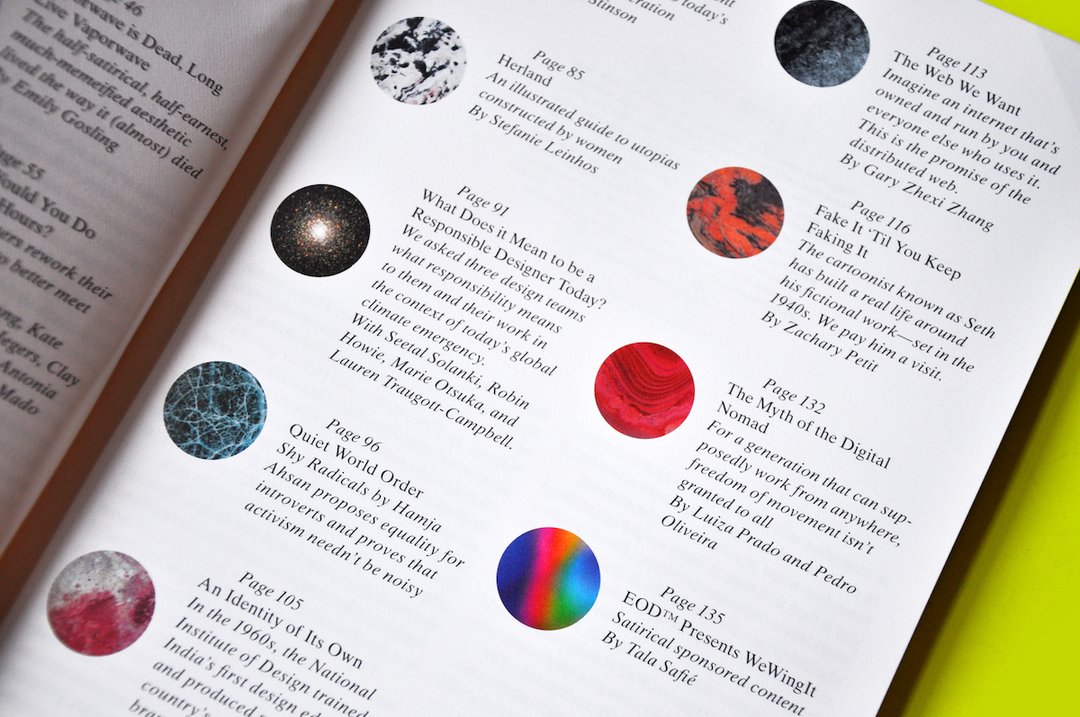 ¥
[12.11.2019]Foreign Objects sighting!: "Bot Chat" workshop at Mindy Seu's design class at Rutgers, NJ.
¥
Agnes Cameron and I made a project for a web residency with Schloss Solitude (http://root.schloss-post.com) which is a simulation of Sakiya's using information surveyed by agro-ecologist Omar Tesdell and his team at Makaneyyat. We did an interview about it here.
¥
Between now and December I will be based at Delfina Foundation as a UK Associate Artist, working on a new project about technologies of prediction.
¥
On October 16th, I will be in conversation with Xiaorui Zhu-Nowell talking about art and technology as part of her "chat room" programme for the Asia Now art fair.
¥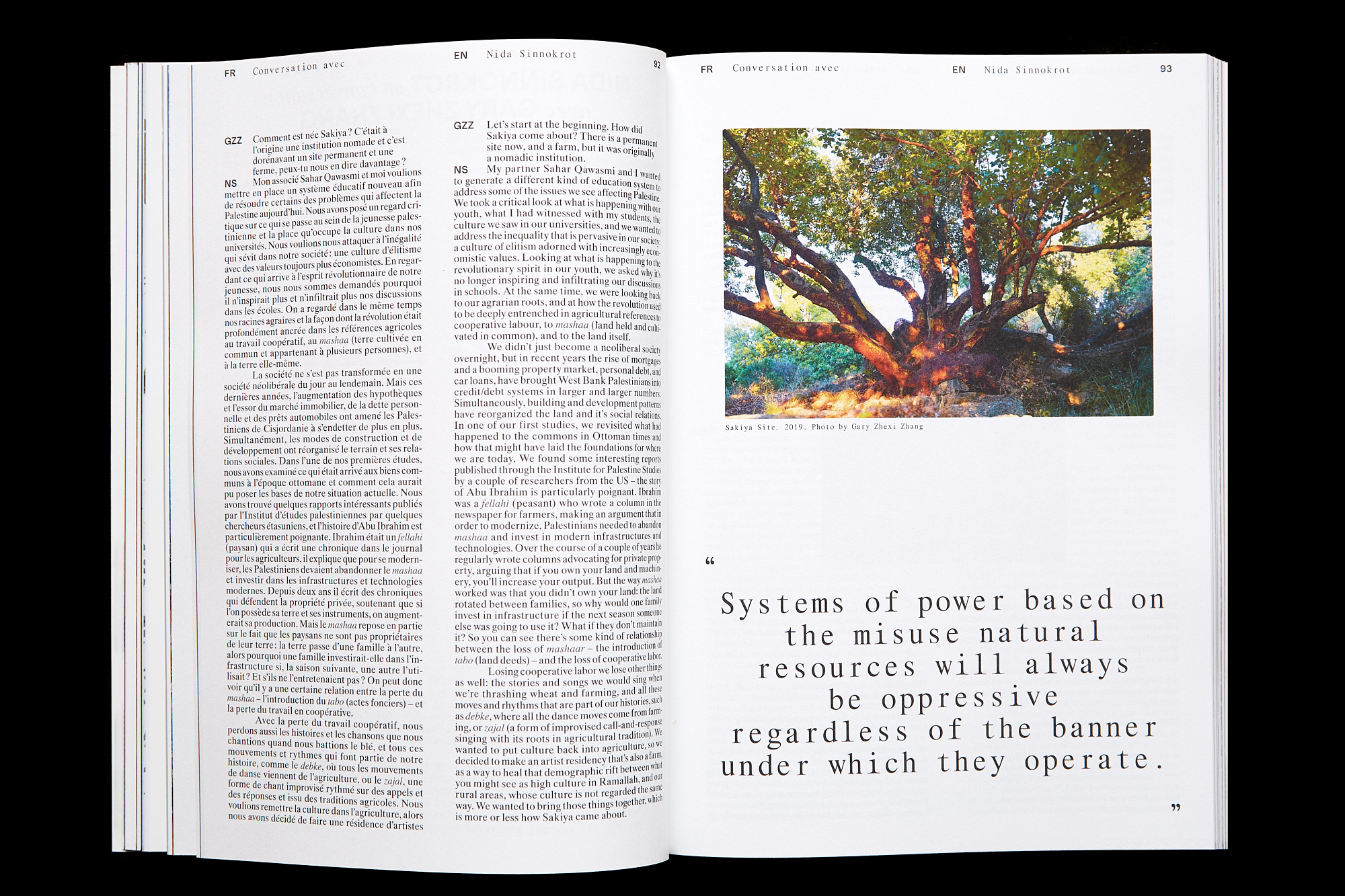 Issue #2 of Klima Magazine launches in Paris on October 17th, and contains a conversation between Nida Sinnokrot and myself about Sakiya: Art, Science and Agriculture (new website by Agnes Cameron launching imminently).
¥
Foreign Objects has launched at NEW INC.! We also received a Mozilla Creative Media Award for our first collaborative project around human-mimicking chatbots and internet health.
¥
I wrote about burning down the internet for Are.na x Walker Reader with a lovely bunch of thinkers + practitioners.
¥
Wrote a feature on Lu Yang's work for Frieze in the March issue (#201) here
¥
At MIT ACT we launched the 2019 programme for February School this month. You can see it on the website here
A moment from me and Agnes's inflatables workshop...
¥
'Thinking, Eating, Cleaning', a text for the upcoming publication for Steve Bishop's exhibition Deliquescing at KW Institute, Berlin; really honored to appear alongside essays by Anna Tsing and Orit Gat. Steve's Mono also partly inspired gasm several years ago.
¥
Giving a (short) presentation "Net Work" as part of Antenna Programme at Dutch Design Week on social labour, social systems and social platforms: Eindhoven, Monday 22nd October.
¥
I wrote an article about technocultural art, technocapitalism and not-so-crypto-fascism for frieze here.
¥
Giving a presentation at Swamp School at the Lithuanian pavilion at Venice Architecture Biennale on decentralization and ecological aesthetics, Monday 24th Sept.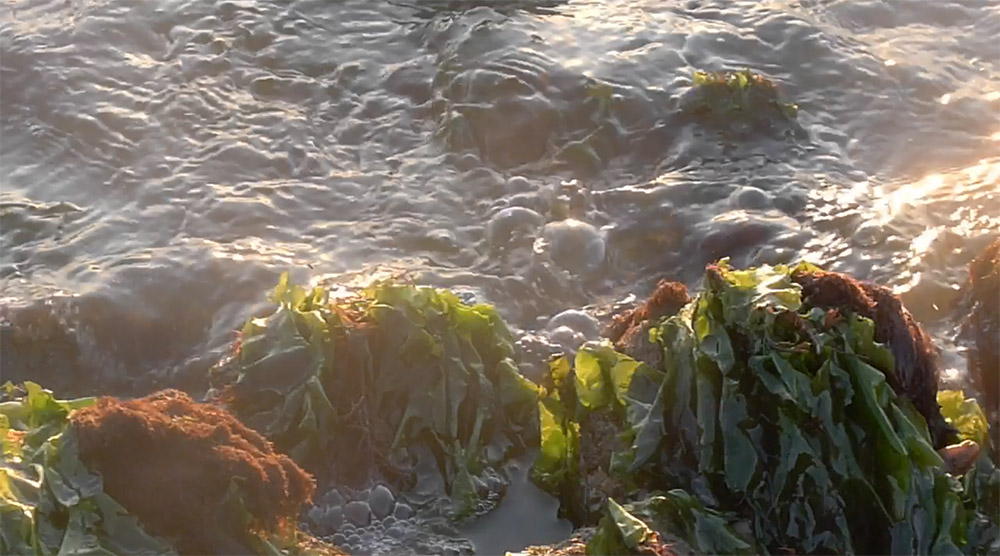 ¥
I spent a few days in Riga moderating and presenting at the Global Control media art conference as part of RIXC Art Science Festival. Thanks RIXC for the invitation and the swamp walk.
¥
I wrote an essay called 'Systems Seduction: The Aesthetics of Decentralization' about ecology and systems theory for the Journal of Design and Science's essay competition, you can read and/or comment on it here, and it'll be part of a collection published by MIT Press next year.
¥
I am working with Kalli Retzepi, Agnes Cameron and Sam Ghantous on a workshop taking place at the end of July at the Decentralized Web Summit, San Francisco. *Here is a website Kalli made about the workshop :)
¥
Grateful to be featured in Art Asia Pacific's July/August issue alongside some great company as part of 'New Biologies'! pdf click
¥
OPEN CALL to artists, scientists, designers, writers, anyone with an interest in DARK MATTER, to propose commissioned projects for a major exhibition, DARK MATTER, curated by Sandra Ross at Science Gallery London.
¥
I made a trailer for Parasite (物流)
¥
Saturday 28th April (MIT): I'm taking part in the closing discussion for the Zooetics symposium called 'Sympoiesis: New Research, New Pedagogy, and New Publishing in Radical Inter-disciplinarity' with Florian Schneider, Corinne Diserens, Lars Bang Larsen, Gediminas Urbonas, Nomeda Urbonas, Judith Barry (registration here).
¥
Saturday 21st April (Glasgow): Some new work: if you're in town, come to the opening of the duo exhibition of me and Aniara Omann, CROSS-FEED at Market Gallery, 334 Duke St as part of Glasgow International 2018.
¥
Friday 20th April (Glasgow): I'll be on a panel about art/technology/posthuman/etc called 'Cellular World' with Richard Parry, Jesse Darling, Cécile B. Evans, Kapwani Kiwanga and Mark Leckey, chaired by Andrea Phillips, for the opening of Glasgow International. We all look fucking miserable though.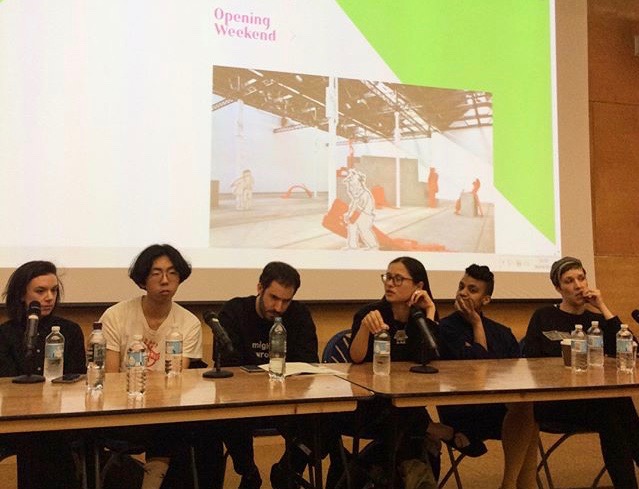 ¥
I wrote an essay for Kirsty Hendry and Ilona Sagar's Self-Service, a publication about the Pioneer Health Centre, launched as part of Glasgow International 2018 (available free from CCA Glasgow and elsewhere during GI). The Kernel Process will also be showing as part of their screening programme.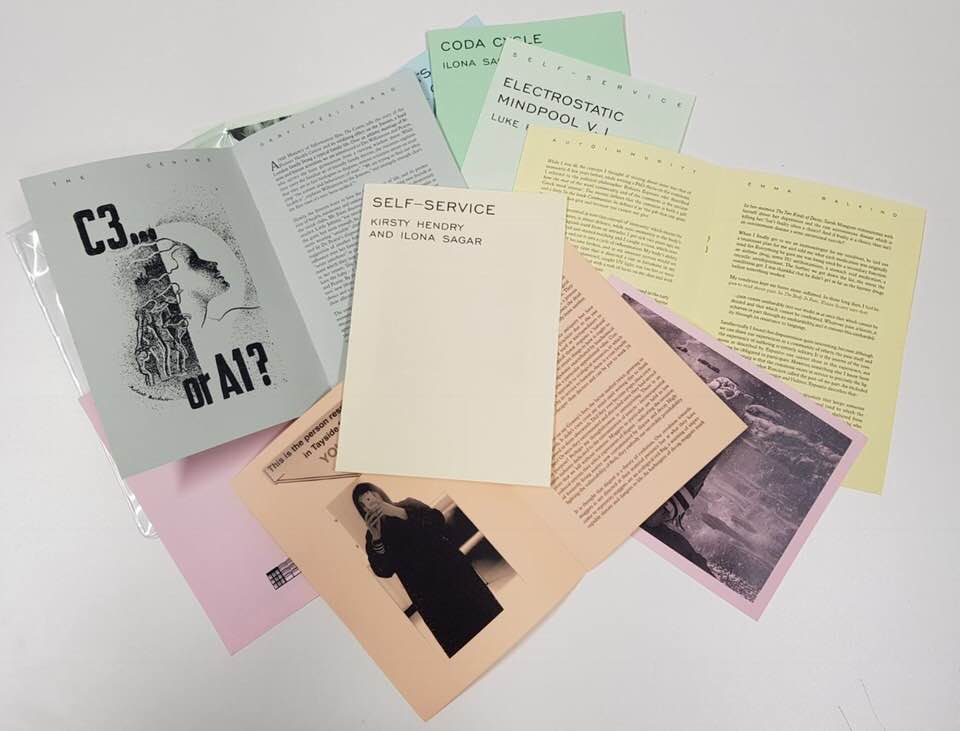 ¥
A project that I helped out with, by Agnieszka Kurant, has just gone online at SFMOMA's Heavy Machinery issue, edited by Mike Pepi.
¥
lacoste1 is being shown for a couple of weeks on Vdrome, along with an introductory interview between me and Carol Yinghua Lu.
¥
The Kernel Process will be showing in Jersey City as part of Body + Camera festival with Mana Contemporary on September 23rd.
¥
¥
¥
Wrote an essay about myco-eco-techno-pagan imaginaries: 'a medial soup of porous objects, encrypted networks and ambivalent organisms (often including other people).' featuring art bits of Linda Stupart, James Bridle, Taru Elfving, Jenna Sutela, Essi Kausalainen, et al.
¥
18th, Open Studio & screening at BALTIC if anyone's in the NE!
¥
HEREAFTER: 7-10th July, short exhibition of work in progress from the Hereafter residencies at SPACE Art & Technology, with Eloise Bonneviot, Rachel Pimm, Johann Arens, Diann Bauer, Ilona Sagar and Saemundur Thor Helgason.
¥
¥
In conversation in prof. Beryl Graham for a presentation at Iniva/Stuart Hall Library, re: current research, on Thursday June 29th. You can find the recording from the event here.
¥
A nice reunion of slimes and parasites with Jenna Sutela at her solo show at Titanik Gallery in Turku, Finland, where I read some new words. I'll be doing another reading at the opening of "Neoliberal Grooming" at AVALANCHE, somewhere in Peckham, 25th May, 7PM.
¥
Workshop at SPACE Art & Technology at the White Building, thanks to all who came!
¥
Some screenings in the US! The Kernel Process will be screened in the upcoming Filmideo 2017 at Index Art Centre in New Jersey, as well as in the Body and Camera Film Festival at Mana Contemporary, Chicago. Unfortunately I can't make it to either.
¥
On 20th April I'm participating in Beyond Telepathy at Somerset House, an free event of performances and conversations curated by Taru Elfving. I'll be doing a reading of some work-in-progress from my current project 'Erotics of the Interface', followed by a conversation with Jenna Sutela, Jamie Sutcliffe, and Luciana Parisi.
¥
28th Feb, had a great first workshop on networked haptics and DIY wearables with Circuit Cambridge at Wysing Arts Centre, thanks to everyone who came!
¥
Happy to be selected for Connect/Exchange art/film development residency with BALTIC and Northern Film & Media. I will be working with BALTIC, The NewBridge Project, and fellow resident Verity Birt.
¥
5th March, showing The Kernel Process at ZOOX Collective's screening at Platform, London.
¥
23rd Feb, showing The Kernel Process at Whitechapel Open Screening alongside Ana Mendes, Julia Warr, Tom Cardew, Dominic Davis.
¥
11th Feb, excited to be showing The Kernel Process as part of an amazing lineup (Larry Achiampong and David Blandy, Beatrice Dillon, Henna-Riikka Halonen, Evan Ifekoya, Wojciech Kosma, Lawrence Lek, Laura O'Neill, Florence Peake) at Wysing Arts Centre's first 2017 show, ALL CHANNELS OPEN.
¥
Currently on the shortlist for the first DARE 'radical interdisciplinarity' prize by Opera North/University of Leeds. hoping to work with some Leeds researchers on a film/performance about distributed (slime) intelligence. waiting to hear back, alongside some v excellent/intimidating company - Marina Rees, Samuel Hertz, Melanie King, Robin Dowell & Joanna Lampard.
¥
I'm going back to Shanghai quite a lot sooner than expected, this time as spokesperson for Goldin + Senneby as an extension of their Headless project, at the 11th Shanghai Biennale. Will be talking about slime moulds, offshore finance and other polymorphous networks at Power Station of Art, 3pm, 21st January.
¥
lacoste1 is shortlisted for Tenderflix award 2016 alongside 10 other works, which will be screened at the Horse Hospital, Nov. 25th, 7-9pm.
¥
lacoste1 will also be showing as part of the second Bomb Factory Film Festival on November 24th! Details here.
¥
¥
16th October, [SHANGHAI] collaboration with Agnes Cameron for [2016 + X BREW & BLEND] on a web-based game, which will be hosted by Chronus Art Centre, SH - coming sooon.
¥
Oct-Nov, I'll be on residency at Wysing Art Centre with the wonderful Larry Achiampong and David Blandy, mostly thinking about national internet(s), slime moulds and wireshark.
¥
New article on the Chinternet - 'Chaos and Control', Frieze #183. (appropriately?) paywalled :/ but email if you want a copy.
¥
15th October, The Showroom, London. I'll be leading a discussion with Karen Cunningham and Susan Schuppli (about technological inscription and material witnesses) focusing on Karen's beautiful new commission for Legion TV, Movable Type, Under Erasure.